If you have experienced incontinence, you have probably already heard people telling you that caffeine can worsen incontinence. So, we're finally answering the question: why is there such a significant correlation between caffeine and urinary incontinence?
Coffee and other caffeinated drinks are one of the most common beverages worldwide, especially among western countries. In 2017, an estimated 3.8 million people used Red Bull in the UK. UK children consume energy drinks at a higher rate than kids in any other country in Europe, with two-thirds of 10-16 year olds regularly consuming energy drinks. Coffee takes first place in popular worldwide beverages, with over 400 billion cups consumed every year. In 2012, the UK market for coffee at home was worth than £1BN annually, continuing to grow. Chris Stemman, Executive Director of the BCA asserts "in the last decade we've gone from a country of tea sippers who enjoy the occasional instant coffee, to a nation of seasoned coffee connoisseurs". With caffeinated drinks holding such a strong market, experts wouldn't tell those with incontinence to avoid them if there wasn't a scientific explanation.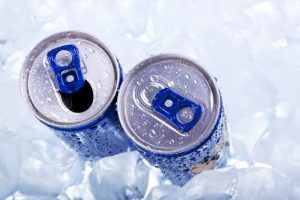 Caffeine's Diuretic Effect
Studies have shown caffeine to be a mild diuretic. This means it causes the kidneys to release more water from the bloodstream, which causes the bladder to fill up fast. Other common diuretics include alcohol, glucose and antidepressants. During the period of coffee and other caffeine consumption, urination increases drastically. The detrusor muscles in the bladder assist in determining capacity limits of the bladder as well as controlling bladder output into the urethra. Dr Phillips asserts, "caffeine is implicated in directly causing irritation of the bladder lining. People who do have bladder problems, on average, do better if they reduce their caffeine consumption, so it's the first thing we look at." In one study, 12 caffeine consumers were told to abstain from caffeine for five days and were given 642mg of caffeine in the form of coffee. Their urine output significantly increased when given the caffeine. Caffeine is neither hydrating or dehydrating; when it is consumed in beverages that contain a lot of water, there isn't a dehydrating effect. If the body is in a dehydrated state, drinking a caffeinated beverage will not remedy this. A cross sectional national survey of more than 4300 women found that daily caffeine intake of greater than 204mg was associated with a prevalence of 40% of any type of incontinence. Stress incontinence and urge incontinence in particular are commonly associated with high caffeine intake.
Caffeine may also make the muscles that contract when you void overactive. Tori Hudson, author of "women's encyclopaedia of natural medicine", asserts "frequent urination caused by caffeine can aggravate your bladder and cause bladder spasms, especially in people who have existing bladder problems". She also explains that caffeine contains acid, which can concentrate your urine when drank in excess. This can cause a burning sensation and even bladder spasms. Bladder spasms cause a sense of urgency, giving people little time to reach the toilet. These are also known as "detrusor contractions", which force urine out of the bladder. They can even sometimes be very painful and are often described as cramping pains with a burning sensation. They have even been compared to labour pain during childbirth.
Recommended Urinary Incontinence Products
I'm Incontinent: Do I Need to Cut out Coffee?!
Caffeine reduction is an internationally accepted treatment strategy for patients with urinary symptoms. Researcher Charmaine M Bryant asserts, "trial findings indicate that when caffeine intake is reduced, urgency and frequency symptoms can be significantly improved". However, if you can't get through the day without a small cup of tea or coffee, don't worry. The good news is that it does not have to be cut out completely. Simply try and cut down on caffeine if you do have incontinence. Those with urinary incontinence will need to monitor their reaction and Significantly cutting down on caffeine can be useful for managing the disorder more effectively. Remember to also sip plenty of water if you are drinking caffeine, is it does not provide the hydration your body needs.
If your bladder is particularly sensitive to caffeine, you can try drinking beverages that contain less caffeine than coffee. These can include green teas and herbal drinks. If it is an energy boost you are craving, there are other foods and vitamins that can provide a similar affect. Vitamin B12 is a great alternative, as it is essential in the proper function of the body, providing mental clarity. It also has energy enhancing properties. If you don't already exercise, this can be a perfect solution for having more energy and alertness. Aerobic exercise in the morning gets the blood flowing, making you feel more awake. Meditation in addition to exercise can also help you feel more awake and alert.
Are you struggling managing a diet with incontinence?
Read our advice blog
for tips on making your diet plan more enjoyable.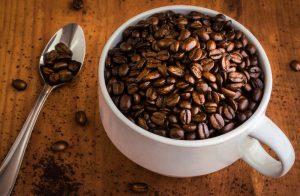 Originally posted 2018-07-18 15:02:07.