According to the Stroke Association, around half of the patients that are admitted to the hospital experience incontinence. As well as causing embarrassment, incontinence can also be very debilitating.
A Stroke can cause incontinence due to the following reasons:
Damage to the area of the brain that controls the bladder/bowel
Mobility problems resulting in not making it to the toilet in time. This is known as functional incontinence
Side effects from medication
Communication difficulties
Constipation. Being less mobile can result in constipation, which can lead to both urinary and faecal incontinence
Explore new Things
If your old hobbies are no longer an option, explore new hobbies that are an option. If you have limited mobility, trying skills such as art and crafts can be rewarding and a great way to de-stress.
Writing and reading can also be productive yet relaxing things to do while you are recovering. They can also help take your mind off problems such as urinary or faecal incontinence. These hobbies can also help you develop a sense of accomplishment and stay occupied.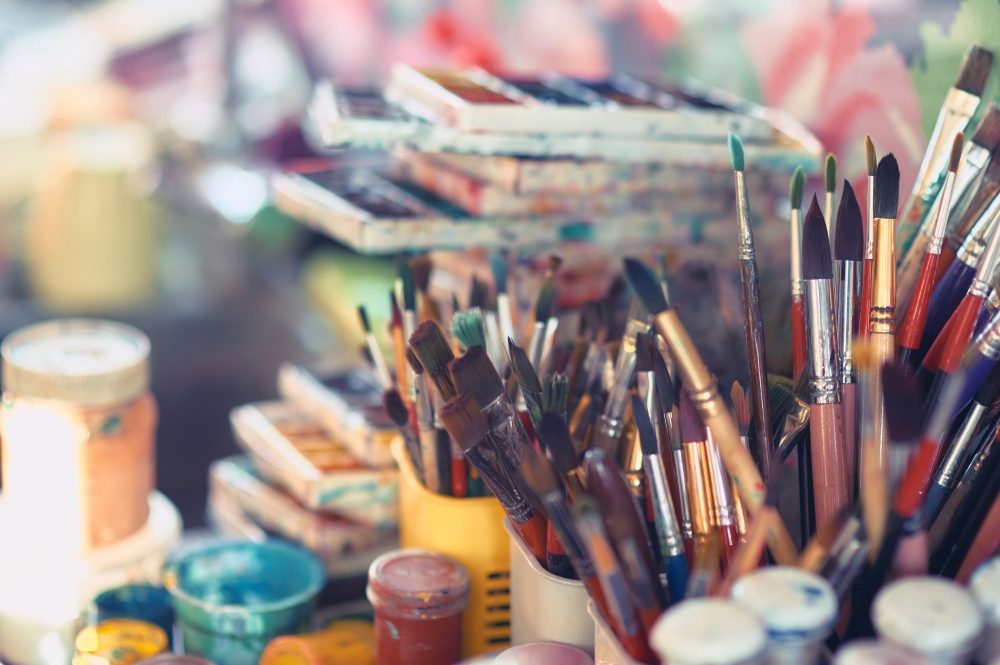 Plan your Time Well
If you get tired easily, try to do the most energy-consuming tasks at the time of day or week when you have the most energy. You can often be more productive when you plan time to rest as well, as this ensures you have energy when needed. Similarly, planning your time well to manage your incontinence is key. If you are going on a long journey, ensure you visit the toilet before setting off. By no means should you stop planning days out due to incontinence. However, you can simply make room for certain times in the day to visit a toilet and change your product. If you are going on holiday, for example, plan certain stops you can make at service stations on the airport drive. Once you know you have a plan if needed, you can relax and enjoy worry-free!
Continue with Regular Commitments as Much as Possible
Socialising and building a routine are known to improve mental health. Try to continue with hobbies, interests, social and other regular commitments as much as possible. See how much you can manage, and try to engage in interests. Talking about incontinence with close friends and family can help, and they may be willing to offer new advice.
Spend Time Outdoors
Spending time outdoors has wide-ranging health benefits. health boost. Studies have shown that walking outside can improve blood pressure, boost mental health and decrease cancer risk. Nature walks are also proven to have memory-promoting effects and eliminate fatigue. Being overweight can actually worsen urinary incontinence, as more pressure is placed on the bladder muscles. Outdoor activity is therefore a great placed to start in improving overall health.
Have Fun with Meals
You probably already know that some foods can have a negative affect on the bladder and bowel. Spicy foods and caffeinated beverages are common triggers for more accidents. Similarly, excessive amounts of sugar and fizzy drinks can also worsen incontinence. When recovering from a Stroke, it is vital to eat healthy foods and get the correct vitamin intake. However, this doesn't mean you should stick to boring salads and plain meals. Try switching up your meal choices, instead of having the same food every day. You can add some flavour to meals by experimenting with spices such as rosemary, dill, thyme and garlic.
Useful Professionals
The following professionals can help you manage incontinence after a stroke:
Physiotherapists can help with your walking to ensure you reach the toilet on time. They can also provide you with exercises to strengthen your pelvic floor muscles.
You can read about pelvic floor exercises here.
Doctors and GPs. A Doctor or GP with knowledge of incontinence treatment will ask you about your diet and any medications you are on that could be making it worse.
Continence Nurse Advisors. For toileting aids and equipment, continence nurse advisors will recommend useful models. They will also teach you bladder and bowel habits to improve incontinence. You can also speak to continence nurse advisors about exercises for incontinence.
Urologists. Urologists have specialist knowledge and are experts in improving people's bladder and bowel control.
Speech pathologists. If communication is an issue, speech pathologists can help you communicate the need to visit a toilet.
Recommended Faecal Incontinence Products
Originally posted 2019-06-18 13:49:18.