New research shows that much of developing incontinence before middle age is actually determined by genes. Genetic factors explain half of people's susceptibility to urinary incontinence, a recent study on twins reveals.
The study, by Sahlgrenska Academy and Karolinska Institutet, observed over 25,000 Swedish twins aged 20 to 46. The prevalence of incontinence symptoms in identical twins and non-identical twins was compared. The significance of genetic and environmental factors was considered. The study found that with urinary incontinence, 51% of the variation can be explained by genetic factors. Wennberg states that this doesn't mean half of all people with urinary incontinence inherit from their parents. It means half of all people with incontinence's susceptibility to incontinence can be explained by genes.
This study comes after research in 2017, in which genes were identified that may contribute to stress incontinence and urge incontinence. Rufus Cartwright, a researcher at Imperial College, London, genotyped 8,979 women and sampled bladder cells to identify genes. Cartwright aimed to narrow down parts of the genome found exclusively in those with incontinence. The researchers were interested in EDN1, which specifies a protein produced on the surfaces of blood vessels. This protein is expressed differently in the bladders of women with stress incontinence. Researchers also found 2 other genes that were linked to incontinence; CHRM3, which encodes a cholinergic receptor, and SULF2, which encodes a signalling enzyme.
This evidence shows that people may be able to take a re-purposed drug to lower leak frequency.
The Rise of GWAS
GWAS ( genome-wide association study) is a study of a genome-wide set of genetic variants in individuals to find out if any variant is associated with a trait. This technique has evolved over the last two decades, investigating the genetic architecture of human disease. These studies are highly useful in identifying genetic risk factors for certain conditions. It can also help us understand the causes of more common conditions that arise from more than one gene.
Causes of Incontinence
Although there is evidence supporting a link between genes and incontinence, there are much more common causes. Common causes of incontinence can be anything from diet and lifestyle to factors such a pregnancy and menopause.
During pregnancy, the weight of your baby can weaken the pelvic floor muscles, which help control the bladder and bowel. Childbirth can also weaken the pelvic floor muscles severely. Menopause is another common problem for women, as reduced level of oestrogen can affect the abdominal muscles and can cause the bladder to change position, causing urine leakage.
Incontinence can also be caused by the following:
Old Age. Many people in old age have functional incontinence, caused by lack of mobility. Other causes include medication and memory loss.
Excess Weight. Excess weight can put more stress on the pelvic floor muscles and increase the risk of nerve damage.
For men, prostate cancer and prostate enlargement are common causes of incontinence.
Interesting Fact: Around one in three women are affected by urinary incontinence at some point
Wennberg states, "urinary incontinence is a multi-factorial condition, and while we now know that much of the variation between people is down to their genes, treatment will continue to focus on environmental factors. Factors easy to influence, such as smoking and excess weight will still be focused on".
Are you Noticing Symptoms of Incontinence?
Have a read of the different types of incontinence to determine which type you have.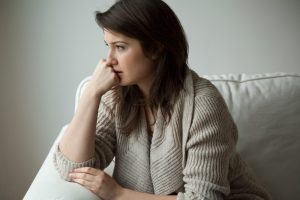 Our treatment section can advise you on the different treatment methods for each.
Recommend Light Incontinence Products
Recommended Heavy Incontinence Products
Flexible fixation system
Breathable back sheet
Triple Effect System
From £13.05
Originally posted 2019-04-30 11:12:31.