In 2019, there are more awareness campaigns than ever about the impact of plastic on the environment.
Britain's use of plastic carrier bags has continued to fall following the introduction of a 5p bag charge. The average consumer in the UK now buys just 10 bags a year from the big supermarket retailers, which is a significant decrease from 140 bags in 2014. On 1st August, it was estimated that the sales of plastic bags in popular supermarkets has plummeted by 90%. The hygiene industry has also recently woken up to the demand of eco-friendly women's hygiene products, with reusable sanitary towels on the rise. Plastic-free incontinence pads could be the next milestone, and could reduce the burden of plastic pollution with a simple switch. Plastic-free, natural materials are also breathable and softer on the skin.
Most Pads are Roughly 80% Plastic
Plastic is designed from non-renewable fossil fuels and the production of plastic releases scary amounts of toxic pollution. Most incontinence pads have a high plastic content and could take up to 500 years to break down. Although they are designed to be disposed of, many people still flush incontinence pads down the loo. Plastic pads and diapers contribute to this problem, as they can be found polluting the coasts of the world. In 2019, marine life is at serious risk. We can step in through increasing the number of plastic-free incontinence pads.
Environmentally Friendly Incontinence Brands
Some brands are already ahead and have created incontinence pads that are more environmentally friendly. Natracare, for example, have incontinence products that feature bio-plastics and are instead designed with a soft organic cotton cover. They are made from totally chlorine free, sustainable and natural, biodegradable materials that are also free from petroleum-derived super absorbents and plastics. The pads are made from natural cellulose materials derived from ecologically managed forests. They are over 99 per cent biodegradable and compostable, being the first incontinence pads to be made using plant-based bio-plastic.
Ontex, the manufacturer of popular brands, Lille Healthcare and iD, is passionate about the improvement of a system of environmental management. The products are developed and manufactured with the aim of minimizing their impact on the environment. In 2015, they were presented with the "Lean and Green" award for their commitment to reducing CO2 emissions of their logistical activities by 20%.
Cottons comforts pads feature a unique 100% natural cotton coversheet, an environmentally friendly alternative to a plastic coversheet. The range is one of the only ones featuring pads with a 100% cotton coversheet. Similar in size to a standard pantyliner, Cottons Comforts Pantyliners are designed to fit into your own underwear securely using a self-adhesive strip.
P & S Healthcare Washable Products: P & S Healthcare offer a range of washable incontinence pants that are both economically friendly and environmentally friendly. Their popular washable products have set the scene for an increase in washable incontinence goods.
Go Washable! Shop Popular Washable Incontinence Pants
Ladies Cotton Comfy 100mls
100% cotton brief with built-in absorbent pad with waterproof back
100mls
Cost Effective Over the Lifetime of the Brief
93-102cm
Mens Protective Pants White
Unique Washable Waterproof incontinence pants for men
100% Cotton double layered brief with a concealed plastic liner
Designed to give extra protection against leakage when worn over disposable pads or pants
How Can We Reduce Plastic Use in Everyday Life?
Ditch One-Use Coffee Cups
Using re-fillable water bottles and flasks instead of one-use plastic cups and bottles goes a long way. Instead of getting in the habit of buying a plastic cup every time you are thirsty, buy a long-lasting water bottle that will save you time and money.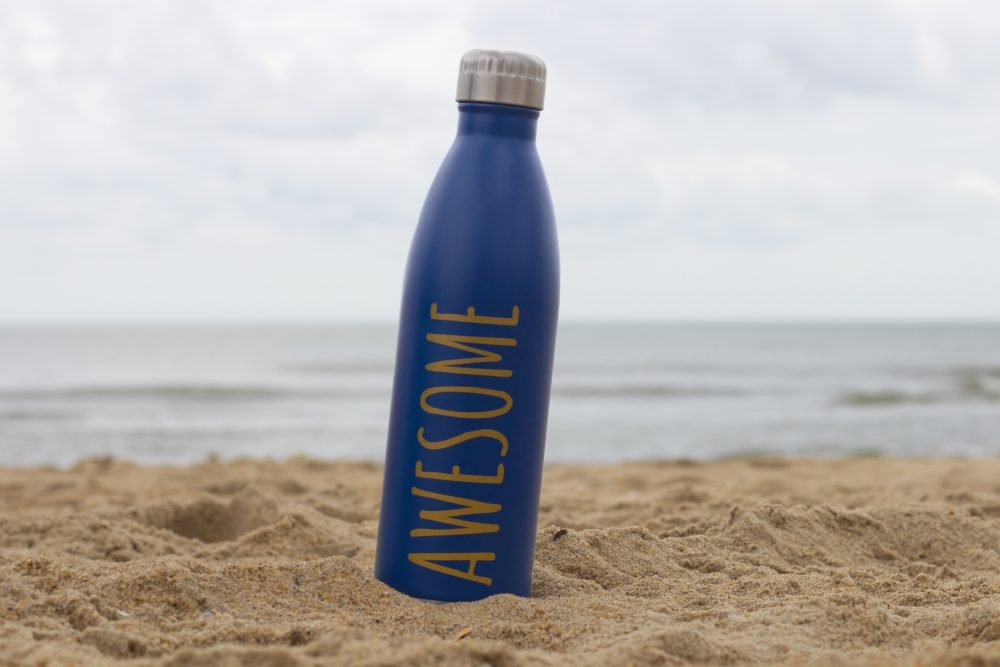 Remember to Carry that Paper Carrier Bag
They can be easy to forget, however carrying a reusable bag means you save some extra pennies and won't feel guilty when you buy yet another plastic bag. A good idea is to keep one in your car so you have one with you at all times.
Carry a Reusable Straw
Eco At Heart explains that plastic straws are one of the top ten most common items of trash found in the ocean. Switching to reusable straws will lower the amount of pollution in our oceans, and less pollution means less harm to the environment and marine life!
Use natural cloths instead of plastic scrubbers
If you need something with scrubbing power, go for copper instead of plastic. Use a cotton dishcloth or a coconut coir brush for dishes, instead of a plastic scrub brush. Use cotton facecloths instead of disposable wipes. Don't underestimate the versatility of old rags!
Eco-Friendly Incontinence Pads
iD Expert Belt Maxi
Cotton Feel
Velcro Fastening
Anti-leak cuffs
Multiple layers of super absorbent polymers
£8.35
Cottons Comforts Pantyliners
Unique 100% natural cotton top sheet for comfort
Hypo-allergenic
Odour Control system
Body shaped for close fit
Individually wrapped for convenience and hygiene
£1.50
Lille SupremLight
Soft, elasticated sides
Double absorbent layer
Breathable textile backing
Discrete and comfortable
For light incontinence
£1.09 to £5.19
Originally posted 2019-08-08 13:39:17.