When someone mentions the phrase "incontinence pants", do you automatically think of a bulky and noisy product?
Many people with incontinence avoid buying protective products such as waterproof pants due to fear of discomfort and noise. Men in particular tend to edge away from visiting a GP or looking for an ideal product. It is estimated that men wait 4.2 years after experiencing bladder control issues before seeing a healthcare professional. Men might be likely to purchase products if they were more educated on discreet products, such as men's incontinence shorts.
The majority of men with incontinence look for the following assets in an incontinence product:
No noise
No bulk
Discretion
Reliability
Ease of use
Men's incontinence shorts have been designed to cover these needs and are perfect for use a discreet, flexible product.
Incontinence shorts are designed to feel just like normal underwear. They feature a built an absorbent pad, saving you need to purchase pull up pants and a pad. This style of product is ideal for those with light to moderate incontinence. A lot of men with stress incontinence opt for men's incontinence shorts to manage leakages. If you prefer a product that can be worn just normal underwear as opposed to a pad or bulky product, they may be a perfect option for you.
The Key Benefits of Incontinence Shorts:
Built in absorbent pad
Comfortable design
Feel just like underwear
Perfect for an active lifestyle
Less bulky than a nappy product
Designed with high quality cotton
Are they for you? Consider the following questions..
-Will they be absorbent enough? Incontinence shorts are designed for men with light to moderate incontinence. If you suffer from severe incontinence, you would benefit more from pull up pants or an all in one.
-Would I struggle with the product change? Shorts can be harder to put on and take off than simple pads. It is recommended that you try a pad or the shorts with a fly front if you would struggle with this.
-Would I rather wear your normal underwear alongside a product? If you would feel more comfortable in your normal underwear with your product, you can invest in incontinence pads.
-Do I sometimes have faecal incontinence? If you have faecal incontinence, it is recommended you try an all in one product. These are the most absorbent option and can be used in the day time and overnight. Some pull ups are also suitable for moderate faecal and urinary incontinence.
-Will they benefit my lifestyle? Incontinence shorts allow freedom of movement and are ideal if you are very active.
Boxer Style Shorts vs Y Front Shorts
These shorts have a masculine boxer style design. They are designed with an elasticated waistband. Boxer style shorts are made from 100% cotton lycra, which makes them comfortable and long lasting. Fully washable, they can be washed repeatedly. These shorts feature a panel of loosely fitting fabric in the rear of the shorts to accommodate to your movements throughout the day.
Is this design for you? Purchase these pants online here.
Y front shorts feature a traditional fly front opening to provide extra convenience. This is ideal if you find it difficult to do a full product change. The pad in these pants extends across the front of the brief for complete coverage and security.
Purchase these pants online here if you feel they are suitable for you.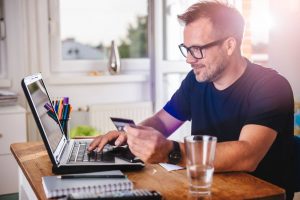 Originally posted 2018-06-05 15:15:03.