It is common for people with incontinence to believe there is no treatment method. However, most cases of incontinence can actually be treated.
Physical therapist Patricia Jenkins asserts, "patients often think that because of age or medical history, urinary incontinence is something they have to live with, but it couldn't be further from the truth". Wearing products is not the only way to manage incontinence. Physical therapy is one natural way of treating incontinence. Recent research has demonstrated the effectiveness of physical therapy on treating urinary incontinence. Organisations all over the world, such as American Physical Therapy Association is urging people to consider seeing a physical therapist. As physical therapist Kathryn Kassai asserts, "the bladder is actually a very trainable muscle. It can simply repeat what it has learned". She insists, "you can retrain it to a normal holding period of once every 3 hours or so. Physical therapy teaches you to retrain yourself to relax and hold it in until you find a restroom". Patricia Jenkyns, physical therapist at the Department of Rehabilitation Services in Boston supports the importance of seeing a physical therapist. She claims, "physical therapists are crucial in treating urinary incontinence due to their role in assessing and treating musculoskeletal conditions".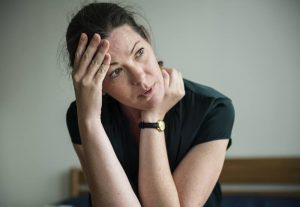 Ending Leaks with Physical Therapy
Physical therapy addresses muscle weakness, supports regular bowel and bladder emptying and teaches useful exercises. By following this program, you have a natural alternative to medication and invasive surgery. Many people prefer this treatment method due to others due to its natural approach.
Your physical therapist will assess your personal situation and find a solution that is suitable for you. Physical therapist Dr George asserts, "During your initial evaluation, your physical therapist will determine the type of incontinence you are suffering from, the strength of your muscles, and if you have any issues affecting your pelvis,". Your therapist will provide you with an individualized exercise treatment program that will help you strengthen your muscles. Your sphincter muscles surrounding the urethra need to be strong enough to keep urination under control, and a physical therapist can help you keep these strong. A specialist will ensure you are doing pelvic floor exercises correctly, monitoring your progress. You can read how to do pelvic floor exercises here.
You will be recommended lifestyle and dietary changes to significantly reduce your leakages and encourage better bladder health. Behavioural modifications are often adopted by patients for life, emphasizing how effective the programme is. Physical therapy will also teach you bladder retraining, which involves going to the bathroom at lengthened intervals. You will be taught a number of techniques to help you increase the amount of time between bathroom trips. You will also be educated about incontinence and be provided with useful resources to help you manage your individual bladder problems.
Finally, a physical therapist will teach you relaxation techniques to improve your bladder problems. You can read about the link between stress and incontinence here.
Do you have urinary incontinence? Try out our popular product picks:
For Heavy Incontinence: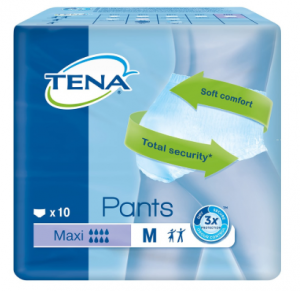 Tena Pants Maxi are discreet pull up pants, designed for heavier leaks. They have a body close fit and are designed to feel just like normal underwear.
Shop these here on Incontinence Supermarket.
For Moderate Incontinence:
Lille Suprem Pants Extra provide a feeling of feeling and control, perfect for more active users. They are effective at managing moderate incontinence leaks.
You can find these online now on Allanda.
For Light Incontinence:
iD Expert Light Mini pads are extra discreet, small pads designed for women with occasional leakages. These pads feature a special topsheet with a natural touch of camomile to keep your skin in good condition. Choose between Mini, Mini+ and Ultra Mini absorbency levels.
You can purchase iD Expert Light Mini Pads on Incontinence Supermarket.
Originally posted 2018-09-04 15:47:33.