Microplastique has been the leading bulking agent in Europe for over 18 years. So what is microplastique and what are its benefits?
What is Macroplastique?
Macroplastique is an injectable soft-tissue bulking agent that is commonly used for treating female stress urinary incontinence. It is typically used on people who have intrinsic sphincter deficiency, which is when the sphincter becomes diseased or damaged.
So, what actually happens? The procedure aims to strengthen and support the sphincter. During macroplastique, a medical grade silicone combined with a water-soluble gel is injected around the sphincter. This provides strength and support. The bulking agent works through stabilising and "bulking" the tissue. This bulking also provides the surrounding muscles with increased urine capacity, improving your control over urination. The surgeon uses a cystoscope or a visualizing tube to view the urethra and bladder, which is filled partly with water to improve the process.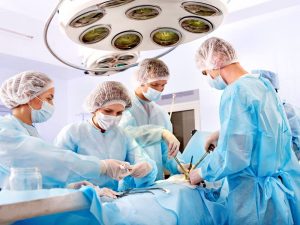 One part of microplastique is a water-soluble gel that is absorbed and removed from the body in urine. Another part is a synthetic, elastomer implant material that is permanent. It is this material that causes the bulking effect around the urethra.
Who is Macroplastique Ideal For?
Ultimately, macroplastique is more suited for women who desire long-term significant improvement or cure of their SUI. The surgery is also ideal for those who prefer a minimally invasive procedure with low morbidity.
The Pros of Macroplastique
It can be performed under local anesthesia without cystoscopic guidance
Side effects are rarely reported
Studies show the surgery to be highly effective. There is an 84% success rate for the outpatient procedure from 12 to 24 months
It is minimally invasive
It has a short recovery time
Macroplastique is the only UBA with a superior safety profile as compared to Contigen
The majority of patients report better quality of life after procedure. Quality of life scores improved significantly throughout the 24 months
Are there any Side Effects of Macroplastique?
Side effects of a Macroplastique are often temporary and resolved within 30 days after treatment. Possible complications of macroplastique include the following:
Bladder infection
Slowed urine stream
Urinary retention
Strong desire to urinate
Hesitancy
How Long Does it Take?
The procedure is fairly short, and can be performed in 30 minutes. Before hand, you will be provided with antibiotics and a numbing. Don't worry too much about this, the antibiotics are to reduce the risk of infection.
Recommended Stress Incontinence Pants
TENA Pants Discreet
Can be pulled up and down easily
Feel like normal underwear
Maintains dignity and discretion
From £7.35
iD Pants Normal
Soft Textile Back Sheet
Super absorbent polymers
Elasticated Zones
From £7.38
Lille SupremPants
Hydrophobic inner leg cuffs
Breathable waterproof backing
Wetness indicator
£7.09
Recommended Stress Incontinence Pads
iD Light Extra
Shaped like feminine towels
Maximum discretion and security
Anatomical fit
Price from £1.64
Originally posted 2019-03-05 16:26:08.