Pads remain the most popular option for managing incontinence. Find out about the best pads for bowel incontinence.
What are the Different Types of Pads for Bowel Incontinence?
You can choose between a small shaped pad or an all in one product for faecal incontinence management.
All in Ones
These are belted pads or incontinence slips
Shaped Pads
These are smaller discreet pads, similar to a sanitary pad design. These pads are known as the "traditional pads"
What to Look for in a Reliable Pad for Bowel Incontinence
Breathable and skin friendly. Do you have sensitive skin? Look for a hypoallergenic pad or an 100% breathable option.
Consider your mobility, opinions on comfort and the best style for you. If you would rather a product feel like normal underwear, opt for a pull up pant. Keep your incontinence severity in mind for this. If you are used to a sanitary pad and would rather a small product, try a shaped pad. It can help to order a sample of a product to ensure you feel comfortable in it. Cotton- feel products are very popular
Try and find a product that is discreet and doesn't make you feel uncomfortable in public. Avoid unnecessary bulk and go for the smallest product that suits your absorbency.
A reliable brand. Finding a brand you recognise and already have trust in is advisable. Most online incontinence stores do stock the most popular brands of products.
Odour Control Technology. The top incontinence products feature odour control technology. This disguises any unwanted odour and keeps you feeling fresh and confident.
Wetness Indicators. Wetness indicators in a product help ensure you know when to change a product. By turning blue when your product is too wet, you avoid wearing a wet product.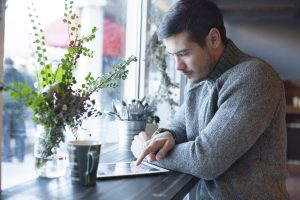 Choosing a Pad: Where to Start
How Heavy is Your Bowel Incontinence?
If you have severe incontinence, you should choose a shaped pad with a "Maxi" absorbency, or an all in one pad. Your pad style also depends on how heavy your leaks are. If you have very severe faecal incontinence, an all in one pad is more ideal. For light incontinence, a shaped pad is the best option. You can find shaped pads specially designed for faecal incontinence, such as the Attends F6 pads.
Consider your Mobility
Are you Active and Mobile?
For those who are mobile and active, a shaped pad is the best option. They are very discreet and are ideal for wearing during exercise.
Are you Less Mobile or BedBound?
The style of incontinence pad you use depends on your preference of comfort and discretion. However, there are style recommendations depending on your mobility. All-in-Ones are often more absorbent and easy to put on. They are therefore recommended for less mobile users who will benefit from the extra absorbency. A belted All-in-One uses a velcro fixation system, enabling fast removal. An incontinence slip all in one features fixation tabs.
The Best Pads for Bowel Incontinence
Are you Unsure which Male Pad to Choose? Read our Guide to the Top 10 Incontinence Pads for Men
Originally posted 2019-03-11 10:24:12.