Incontinence should not interrupt your sleep or be a stressful experience. With the right product, incontinence at night can be easy to manage. So, how do you choose the best incontinence pads for nighttime?
Finding the Best Nocturnal Enuresis Pads
Go for an All in One Design
These pads are the most absorbent design and are our top choice for a nighttime incontinence product. In contrast to shaped pads, they will not move around during the night. These pads can be fastened to the body and are worn in replacement of normal underwear. You can choose between All in One Slips and belted incontinence pads.
If your incontinence is light and you don't feel comfortable in an all in one, you may want to try a pull up pant. These are often less absorbent, however are ideal for those who prefer a normal underwear feel.
Types of Incontinence All in Ones
All in One Slips
All in One Slips have adhesive tapes at the side to hold the pad in position.
Belted Incontinence Pads
These pads feature integrated belt fixation.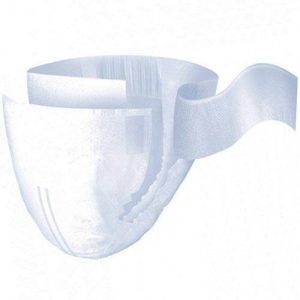 Look for High Absorption
People tend to leak more at nighttime than during the day. The product is worn for a long amount of time. Unlike during the day, we are not constantly changing products. Choose a pad that is more absorbent than your choice of pad for the day time. For example, if you wear iD Expert Belt Super in the day time, try wearing iD Expert Belt Maxi at night.
Prioritise Comfort
A good night's sleep is important for our health. You don't want to be sleeping in a product that is uncomfortable or clingy.
Ensure it will be Comfortable on your Skin
You should consider the material of the product. If you have any sensitivities to certain materials, find a product that is designed for sensitive skin. An uncomfortable product will affect your night's sleep, and material that rubs or irritates you will keep you awake. We recommend finding a product that is 100% breathable and is suitable for sensitive skin.
Do you have Bowel Incontinence? Read our Guide to the Best Pads for Bowel Incontinence
Recommended Nighttime Incontinence Pads
Available in 3 absorbencies
Easier to change then traditional products
Belted comfort
Starting from £13.49
Shop the Tena Flex Range
Designed for moderate to heavy incontinence
Easier to change then traditional products
Belted comfort
Starting from £7.98
Shop the iD Expert Belt
Designed for moderate to severe incontinence
Also suitable for faecal incontinence
Suitable for people who are less mobile
Starting from £9.25
Shop the Lille Suprem Fit Range
Maximum absorbency
Adhesive tapes to hold the pad in place
Reputable brand
Starting from £10.75 Shop the
TENA Slip Range
Incontinence Skin Care
For comfort during the night, it is also important to take care of your skin. Using the right products will reduce the risk of developing conditions such as incontinence associated dermatitis. You do need to invest in the following:
A Barrier Cream
Our Pick: iD Care Barrier Cream
A Cleansing Product
Our Pick: iD Care Cleansing Milk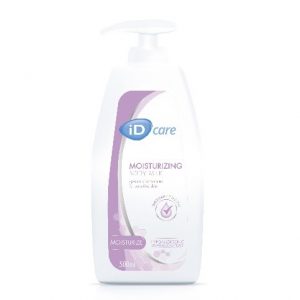 Incontinence Wipes
The Conti Dry Cleansing Wipes are suitable for use alongside cleansing creams and foams. Alternatively, you can use incontinence wet wipes on their own.
Our Pick:
The Conti Range of Incontinence Pads
You can choose between 15 different designs, depending on the softness or thickness you require. All of the wipes provide adequate cleansing and are ideal for incontinent individuals.
Read about the importance of using Skin Care Products
Originally posted 2019-02-26 14:30:41.