As we age, we might find that we need help with tasks that we have always done by ourselves. Using a toilet is something many of us take for granted, however many elderly or disabled people struggle with this.
It is estimated that in the nursing home population in the UK, at least 50 percent of residents are reported to have urinary incontinence. A study in 2008 set out to learn about older women's experiences of living with incontinence. Many of the seniors showed a "reluctance to seek care". For these women, incontinence is a "situation to just accept". This lack of motivation and fear of finding treatment highlights the importance of providing older individuals with care and support. If a person you are looking after has problems reaching the toilet on time, it can be invaluable to invest in toilet aids for the eldery.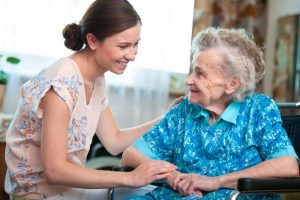 Mobility Handrails
If a senior has trouble walking and find it difficult to reach the toilet, it can hinder their ability to prevent leakages. Mobility handrails make it easier for those who have limited mobility and want to manage their incontinence condition with dignity and ease. You can purchase mobility handrails in a selection of different styles, including space-saving folding models. You can also purchase drop down handrails, floor fixed handrails, hinged handrails and adjustable models. Grab rails in a bathroom should have a textured surface to provide extra grip when wet. It is important to select equipment that is safe for the individual, which can be influenced by the layout of the bathroom. Some rails may not fit if there are pipes running along the wall at the back of the toilet, for example. Handrails are usually fixed to the wall next to the toilet. If there is no room for this, a drop-down rail that extends from the wall behind the toilet is an option.
Commodes
Mobility issues can have a positive impact on senior's independence and make daily responsibilities very challenging. It can often be difficult for a senior to reach a conventional toilet due to stairs and distance. Commodes are portable toilets that can be used in any room of the house and the contents disposed of down your toilet. These chairs offer more autonomy to someone with reduced mobility. The chairs allow a senior to count on themselves throughout the day for his needs, maintaining his dignity. Commode chairs are either static or mobile and contain a removable chamber pot which can be switched by the nurse or carer. Static commodes do not have wheels and can be carried to whichever room you need. A mobile commode, on the other hand, has wheels with breaks and can be pushed around the home. Both styles of the chair can be emptied easily as the pan that collects the waist is removable. Some models of commode chairs can be easily transported on extended trips outside the home.
Urinals and Bed Pans
For seniors who cannot get out of a bed to use a standard toilet, bedpans and urinals can decrease the risk of accidents. The incontinence market offers regular, bariatric and fracture bedpans. You can purchase bedpans and urinals that are designed for both men and women. There are also urinal kits available for seniors who dribble frequently.
Toilet Aid Frames
Toilet aid frames are non-slip frames that provide seniors with confidence and security whilst using the toilet. The frames allow individuals to balance themselves properly while using the toilet. The frame will also help you get up and down off the toilet if you find standing and sitting hard. There are toilet aid frames available in bright blue and red for those who have visual impairments or Dementia.
If you are helping a senior manage incontinence, it is vital to talk to a specialist for help and advice. A Doctor is a good starting point for seeking information and advice. A man named Gerard shared his story of taking care of his mother in her mid-80s. He recalls his struggle, stating "I cleaned up an average of 25 incidents of faecal incontinence each year for five years. Her condition became further compounded by Dementia and her constipation worsened." When her mother developed a severe chest infection, he was at a loss for what to do. Gerard called the National Continence Helpline and spoke to a continence nurse. The nurse suggested he go to his mother's GP to discuss the suitability of osmotic laxatives for her. She also gave Gerard an overview of the body's natural rhythms around toileting so he could predict the likely times his mother's bowel would open. He expressed his appreciation of the advice he received, stating, "I don't think I could overstate the gratitude I feel towards the incontinence nurses". You can ring the National Continence Helpline on 1800 33 00 66.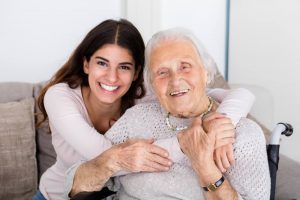 Originally posted 2018-04-05 12:50:36.