It is estimated that 1 person in every 100 may be affected by bedwetting throughout adult life. In addition to wearing protection and altering your diet, you can also use a bed sheet to provide maximum protection.
What is a Waterproof Bed Sheet?
Waterproof bed sheets are a quick and easy way to protect your bed from leaks and stains. You simply place the product on top of your fitted bed sheets. The absorbent sheets are available in a variety of sizes and colours to suit a number of different mattress types. In addition to being comfortable and durable, they are easy to change and provide effective protection. Being discreet is a top concern when using products, and bed sheets can provide a discreet option for managing incontinence.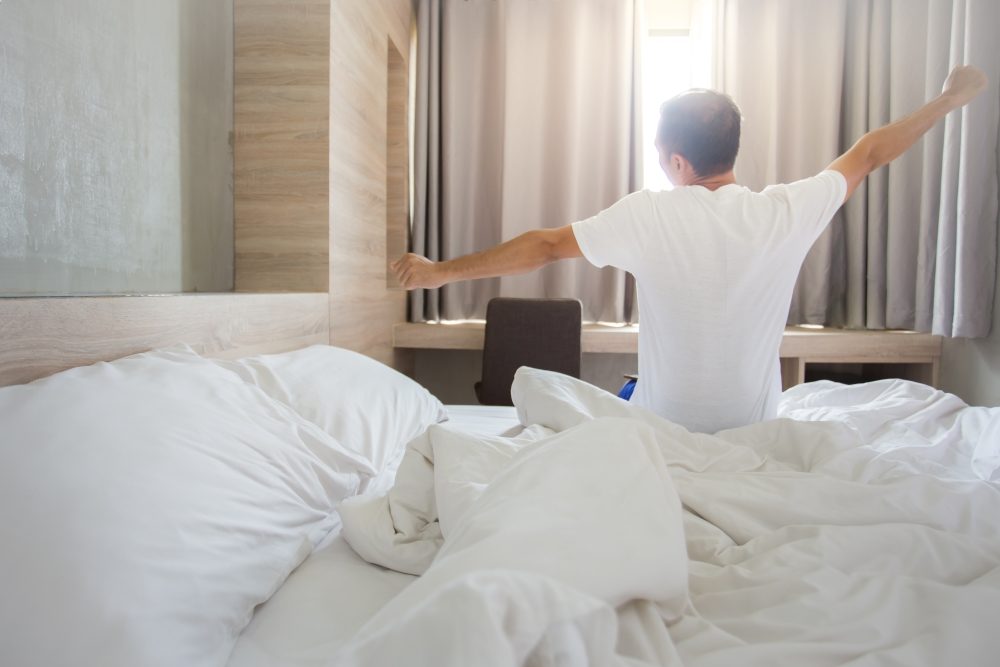 5 Key Benefits of Waterproof Bed Sheets
You can relax knowing your bed is protected. Bed sheets feature a waterproof backing to prevent leakage seeping into the mattress.
They add an extra layer of comfort. Bed sheets have a soft design, helping you enjoy a comfortable night's sleep. You can also relax without worrying about your bed becoming ruined.
They are discreet and lightweight. Bed pads are not bulky.
They are available in a variety of colours and sizes. With the huge range of designs, you are guaranteed to find a bed sheet that is suitable for you.
They are easy and convenient. Bed sheets are not complicated to use. They can simply be placed on the bed and will not move during the night. Incontinence sheets can be placed on top of fitted sheets and worn directly under the user's waist and thighs.
Disposable bed pads provide low cost reliable protection, multiple absorbencies and sizes, and can be easily disposed for minimal clean up.
Pros
100% waterproof backing
Low cost reliability
Cons
Disposable bed sheets can be less cost effective in the long-run
When you travelling or away from home, disposing incontinence sheets discreetly can be difficult
Washables last more than one use, whilst disposable incontinence pads (as the name suggests), need to be thrown away every day. These sheets are more ideal for those looking for an economically and environmentally friendly.
Pros
Can be used multiple times
Environmentally friendly
Cons
Constant washing can be tiring for some people
You may have to compromise your privacy is the product is hung on a washing line
Popular Waterproof Bed Sheets
Disposable bed pads
100% Virgin Fluff Pulp
Extra Security
Individually Folded
Preserves comfort and dignity of individuals
100% Virgin Fluff Pulp
Absorbent micro-beads
Designed in an attractive blue
Price Range: £6.22 - £14.23
Can be washed and re-used
Non slip waterproof backing
Stay dry layer keeps user feeling comfortable
With wings to enable to pad to be tucked into mattress
Machine washable at up to 95 Degrees C
Suitable for tumble drying
Lasts up to 300 washes
Choice of Salmon Pink or Blue Colours
Shop Kylie Bed Pads on Incontinence Supermarket
Price Range: £25.99 to £34.98
Cost effective washable bed pads
Exceptional durability
Cost-effective
Stay-Dry top surface
Features a blue barrier
Washable in all types of laundry equipment
Price Range: £6.99 - £13.99
Are you Looking for More Protective Covers?
Incontinence chair protectors provide you with extra protection for your furniture. You can also use these pads in the car in addition to chairs and sofas.
Incontinence duvet covers are specially designed to protect the duvet from incontinence related accidents and spills.
Originally posted 2019-10-18 13:37:20.